Meet Our Highly Experienced, Multi-disciplinary Staff
Our staff have a wide range of knowledge and skills which enable them to work with the multi-faceted needs of our clients. We use a collaborative process to assess and treat conditions in the best possible manner for our patients.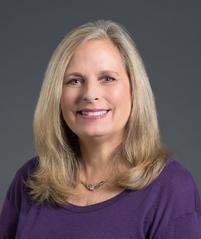 Cynthia Burns, LCSW
Psychotherapist
Cynthia Burns, LCSW Psychotherapist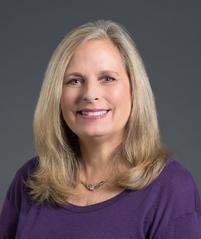 Cynthia Burns is a Board Certified, Licensed Clinical Social Worker who has extensive experience working with children and adolescents. She graduated from the University of Texas' Undergraduate Honors Program (Plan II) with a concentration in Psychology. She received her MSW from Our Lady of the Lake University in San Antonio, Texas, completing practical studies in both adult and child outpatient mental health facilities. Following graduation, Cynthia moved to Indianapolis and became a Medical Social Worker at Indiana University's Medical Center's pediatric facility, Riley Children's Hospital. Here she worked with chronically ill and terminally ill children and their families. She also served as an Adjunct Lecturer at Indiana University and supervised graduate students interning at this hospital.
On moving to Florida, Cynthia worked as a Child and Family Therapist with Manatee Mental Health Center (The Glens) for many years before establishing a private practice with Counseling and Psychotherapy Associates in Bradenton. She also served as a Consultant to the Manatee County School System for students and families requiring mental health services. Most recently, Cynthia has provided counseling services to parochial schools in the Sarasota area. In this capacity, she worked individually with children and parents, served as a consultant to parents and teachers regarding the social, emotional, and behavioral issues of students, and provided groups for children who were experiencing trauma over the change in family structure due to death or divorce.
In her work with children, adolescents and families, Cynthia primarily uses a Cognitive Behavioral Therapy approach and also utilizes Play Therapy with younger children to establish rapport and to facilitate the therapeutic process. She works with children, adolescents, adults, families and couples.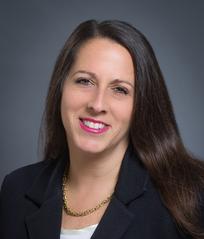 Elyse K. Chaplin, Ph.D.
College Success Specialist
Elyse K. Chaplin, Ph.D.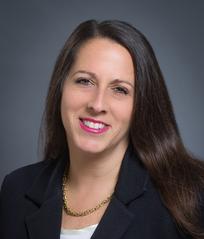 Dr. Chaplin has over 25 years of working with students to help maximize their personal and academic success, enhance self-esteem and self-advocacy skills, navigate through academic stress and perceived obstacles, and in assisting students to fully realize their individual potential. Through a holistic approach which may include a combination of academic appreciative coaching, positive psychological principles, as well as student development theory and strengths based learning, Dr. Chaplin works one-on-one with students to identify realistic and obtainable goals. Student success coaching will allow students to develop effective organizational strategies, learn how to efficiently manage their time, and will gain the tools to activate proven success strategies and techniques so that students will more fully thrive, succeed, and achieve their goals both academically and personally.
Dr. Chaplin's areas of specialty include assisting students to be less stressed and overwhelmed, working with students with learning disabilities or ADHD, assisting students to successfully transition to college/university, and working with clients that are interested in exploring academic majors or career interests.
Dr. Chaplin has a Ph.D. in Education from the University of Toronto and is A.B.D. on a Doctorate of Education from The George Washington University in Washington, DC.
Her Master's degree, also from The George Washington University, is in Secondary Learning Disabilities and Transition.  Dr. Chaplin completed her Bachelor's degree in Psychology from York University in Toronto, Ontario, Canada and is a graduate of Harvard University's Executive Education program in Crisis Leadership.
Previous career experiences of Dr. Chaplin have included serving as Assistant Dean of Students and Director of Students with Disabilities at Brown University, consulting work with Harvard University's Accessibility Services, serving as Associate Dean of Students and case manager at Florida Atlantic University's Harriet Wilkes Honors College and Boca campus. She also served as an instructor at University of Maryland's College Park TRIOS/Academic Achievement Programs, an intern at Washington's Lab School for Students with Learning Disabilities, and as an at-risk/student success counselor working with students to enhance their academic and personal achievement at Montgomery College in Rockville, Maryland.
Dr. Chaplin can be reached at drchaplin@neuropsych.pro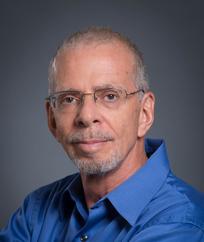 Cliff Hoberman, LCSW
Psychotherapist
Cliff Hoberman, LCSW Psychotherapist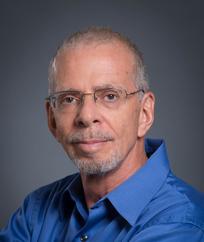 Cliff graduated from Adelphi University School of Social work in 1981, with a Master's degree in Social Work. He is a Licensed Clinical Social Worker in the state of Florida.  Cliff has a diverse background in therapy, counseling, social work, education, non-profits and business development.
As a practical solution-focused therapist, Cliff's approach to therapy or counseling provides support and practical feedback to help clients resolve current problems and long-standing patterns. With sensitivity and compassion, he helps clients find solutions to a wide range of life challenges and psychological issues helping you to build upon your strengths as well as identify and achieve your goals.
Cliff provides counseling to children, adolescents, adults, couples, and families that may be dealing with a variety of issues related to anxiety, stress, interpersonal relationships, self-esteem, parenting, depression, focusing problems, trauma, grief, loneliness, goal setting, time management, shyness, communication, substance abuse, as well as life transitions.
His goal for the therapeutic partnership is to help you further develop your strengths and enhance your skills to overcome barriers, thus enabling you to feel better about yourself, and to accomplish personal and or professional goals. Cliff invites you to take the next step to learn to think in new ways, obtain insight and feedback, and receive support and encouragement to face and take on new challenges.
Cliff is committed to helping you work through your challenges in a safe, warm, and supportive atmosphere.
Kevin Head, M.Sc.
Psychometrist
Katrina Maloney, MS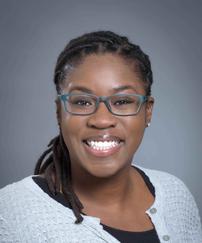 Katrina earned a Master of Science in Biomedical Science from Florida Atlantic University and attained a Bachelor of Arts in Psychology, as she graduated with honors, from Berea College. She was inducted into the Psi Chi National Honor Society as a lifetime member and was afforded numerous other awards recognizing her academic achievements.
As a clinical research coordinator, Katrina conducted neuropsychiatric research to validate the safety and efficacy of medications before FDA approval had been granted. She has many years of professional experience maintaining full operation of a microbiology and enzyme quality control laboratory and as an adjunct professor of anatomy and physiology at State College of Florida. Katrina is currently in her second year of caring for patients at Neuropsych Associates, and she is highly dedicated to providing excellent care to every patient she encounters.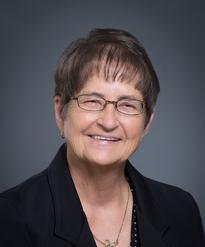 Rita O'Connor, BA
Reading and Learning Specialist
Rita O'Connor, BA, Reading and Learning Specialist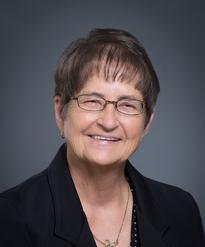 Rita Ann O'Connor, "Miss Rita", comes to us bringing her eagerness to help struggling learners grasp the tools necessary to become better students. Her AA is from Manatee Jr. College, Bradenton, FL, her BA from Barry College, Miami Shores, FL, and the Reading Specialist is from University of South Florida, Sarasota, FL campus.
Since Barry College had its own Learning Disabilities Lab, Miss Rita had exposure to students possessing extensive learning disabilities such as ADHD (Attention Deficit Hyperactivity Disorder), ADD (Attention Deficit Disorder), conditions on the Autistic Spectrum, as well as various emotional blocks to learning. This intensive tutoring exposure gave Miss Rita experience and inspiration which planted seeds that blossomed into Miss Rita's Tutor Room.
Miss Rita has worked with the government program entitled "No Child Left Behind" and has volunteered with the PAL reading program (Partners Assisting Literacy) in Sarasota. Many of her students win awards after completing their tutoring time.
In 2009, Miss Rita took her tutoring talents to Tifton, GA, the Reading Capital of the World, as Reading Specialist via Miss Rita's School Mobile. She is certified in both Florida and Georgia for teaching and as Reading Specialist, enabling her to tutor and substitute teach in both states.
Miss Rita sees the potential within the student and has a creative "out-of-the-box" way of enabling the student to realize his abilities as he moves toward the goal of improvement utilizing The Open Court Reading Program and the SRA (Scientific Research of America Reading Program).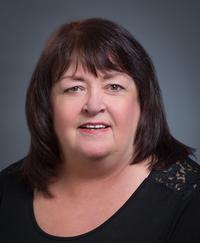 Edna Jones
Office Manager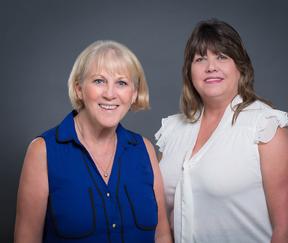 Deborah and Lisa -- Psychiatry Office