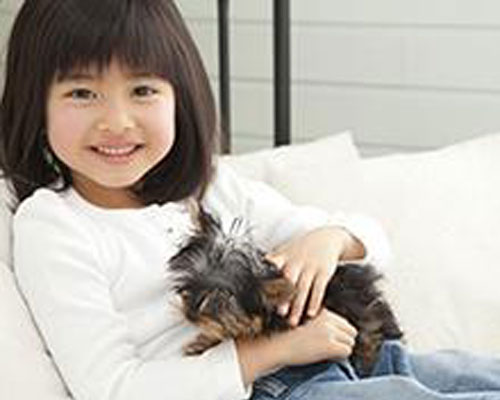 Child, Adolescent and Adult Psychiatry
Psychiatry is a branch of medicine focused on the diagnosis, treatment and prevention of mental, emotional and behavioral disorders.
A psychiatrist is a medical doctor who specializes in mental health, including qualifications to assess both mental and physical aspects of psychological problems. Because they are physicians, psychiatrists can order or perform a full range of medical laboratory and psychological tests which, combined with discussions with patients, help provide a picture of the patient's physical and mental state. Their education and clinical training equip them to understand the complex relationship between emotional and medical illnesses and their relationships with genetics and family history. The doctor evaluates the medical and psychological data in order to make a diagnosis and work with patients to develop a treatment plan. When indicated, medications are used by the psychiatrist in much the same way that they are used to treat high blood pressure or diabetes.
Child Psychiatry
Treatment of children with mental health issues differs from the treatment of adults and requires an additional two-year fellowship training for competence. Child psychiatrists are educated in multiple areas, including developmental pediatrics, neurology, as well as psychotherapy. They take into consideration the child's developmental milestones, family dynamics, medical history, as well as school performance, prior to making a treatment plan.  Psychotherapy involving the family is often the first recommendation. Medications, if indicated, are used in the lowest effective dose after discussion of risks and side effects with the parents.
Children
Our practice offers a full range of psychiatric, neuropsychological, psychological, and counseling services for children, including:
Child and adolescent psychiatric evaluation and medication management
Comprehensive neuropsychological and psychological evaluations
Evaluations for reading disorder/dyslexia
Evaluations for learning/processing disability
Evaluations for ADD/ADHD
Gifted assessment (Pine View, Advanced Work Class)
Youth sports concussion management (including ImPACT baseline assessment)
Documentation for school and testing accommodations: IEP, 504 Plan, SAT, GRE
Child psychotherapy
Family therapy
Play therapy
Reading disorder (treatment/reading enrichment)
Adolescents
Depression: A Group for Teenagers
Are you struggling with sadness most of the time? Have you been diagnosed with depression? Are you feeling alone and not sure how to take control of your feelings? Learn how to manage depression and take control of your emotions in a group with other people going through the same thing!
Neuropsych Associates is now offering a 6-week Depression Support and Symptom Management Group for teenagers struggling with depression. The group is led by Megan Earles, LCSW who specializes in the treatment of children and adolescents. Megan's empathetic approach to therapy uses evidence-based interventions to improve emotional health.
Get support from peers who really get it and learn from each other
Realize you're not alone in your struggle with depression
Focus on yourself and get the support you deserve
Learn how to control depression so that it won't control you
Adults
We currently offer the following services to our adult patients:
Psychiatric assessment and treatment
Medication management
Adult neuropsychology
Rehabilitation psychology
Forensic evaluations
Competency determinations
Guardianship/Medical decision-making evaluations
Adult psychotherapy
Marriage and family therapy
Call Neuropsych Associates (941-953-4313) to reserve your spot!
Payment in full is required prior to the start date of the group. The groups have a limited number of spaces and you must commit to the entire 6 weeks.
Sessions will be offered repeatedly throughout the year.